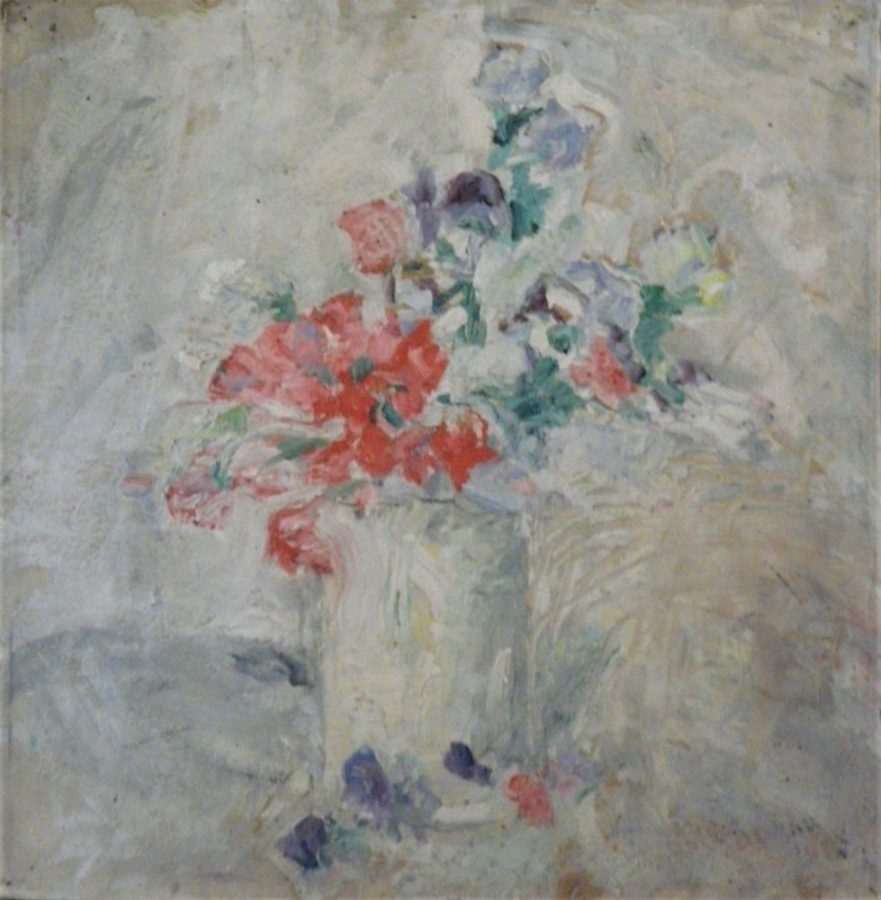 PRICE: SOLD
ANEMONES
Oil on board of a vase of flowers by Suzanne Cappiello (1880-1969) who belonged to Les Nabis, and was the wife of renown poster art designer Leonetto Cappiello.
The Nabis movement was formed by a group of young French artists active in Paris from 1888 until 1900, who played a large part in the transition from impressionism and academic art to abstract art, symbolism and the other early movements of modernism.
49 x 48cm unframed. Faint signature.