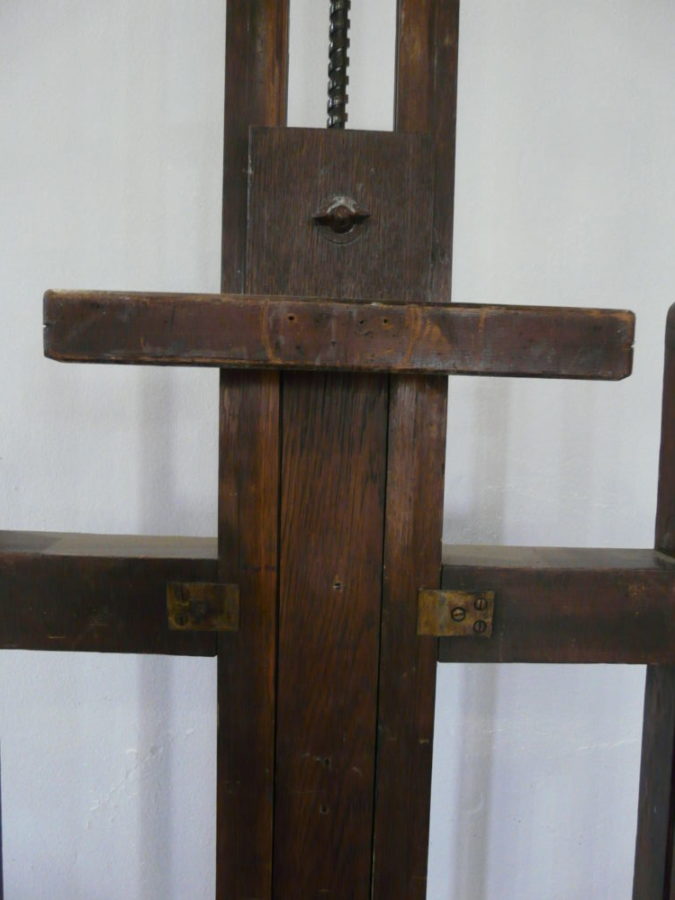 PRICE: SOLD
ARTIST STUDIO EASEL
A late 19th Century stained pine artist studio easel with crank handle, purported to have belonged to the South African artist James Eddie (1916-2002)
The easel is in good and complete condition, iron shaft and crank handle included, albeit the castors have later been replaced (see photo) by ugly 1950's castors!
Also a slight movement to the base joints (will just need reglueing)
The easel can take very large canvases and its fully extended height is approx 2.60 metres.
Width is 61cm.