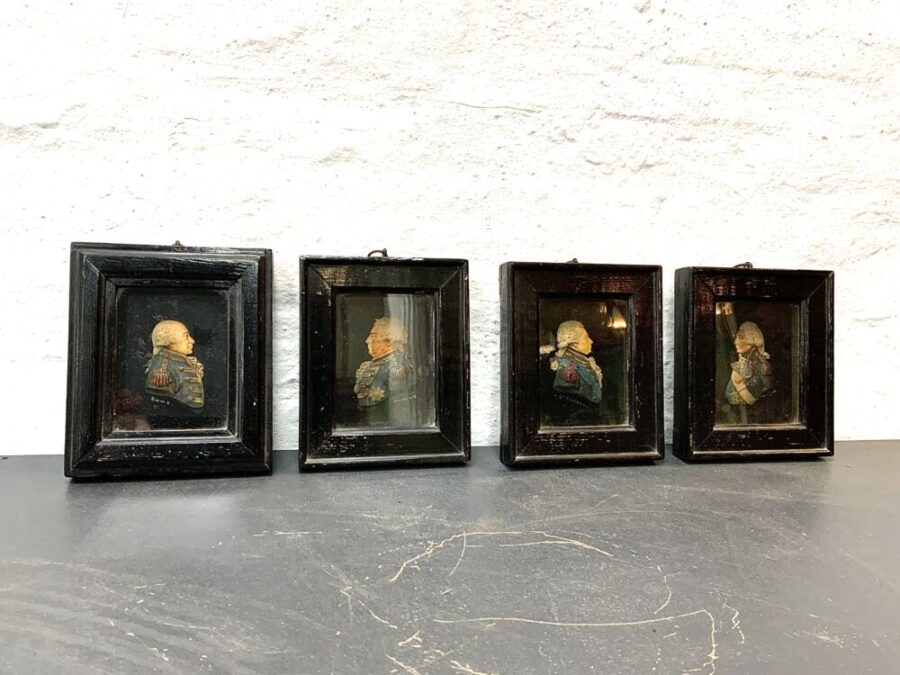 PRICE: £975
GEORGIAN WAX PORTRAITS
A wonderful and rare set of 4 18th Century Decorated Wax Profiles of Famous Admirals – Howe, Duncan, St. Vincent and Nelson, all contained in ebonised boxed frames and glazed, and in good overall condition with painted details still vibrant, all original, the backs complete and unopened.
Three matching, one with a slightly different frame.
16.5cm x 14cm
Price is for the set.