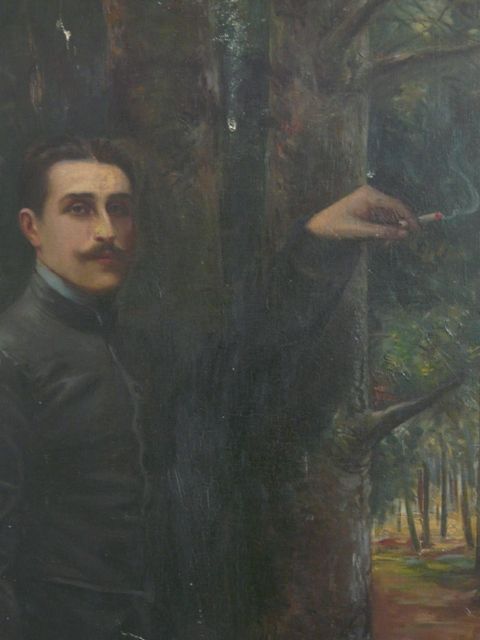 PRICE: £285
PORTRAIT OF A FRENCH SOLDIER
An interesting full length portrait of a WW1 French soldier, depicted in the woods leaning against a tree smoking.
Oil on canvas, signed and dated Th. Grillet 1916.
72.5cm x 50cm
Above the signature is an inscription painted by the artist with the name of the sitter (in this case standing!) Maurice Grillet (possibly his brother) who fell in glory in Argonne 5 January 1915.
Some paint loss to the bottom of the canvas, a few scratches, a tiny tear.