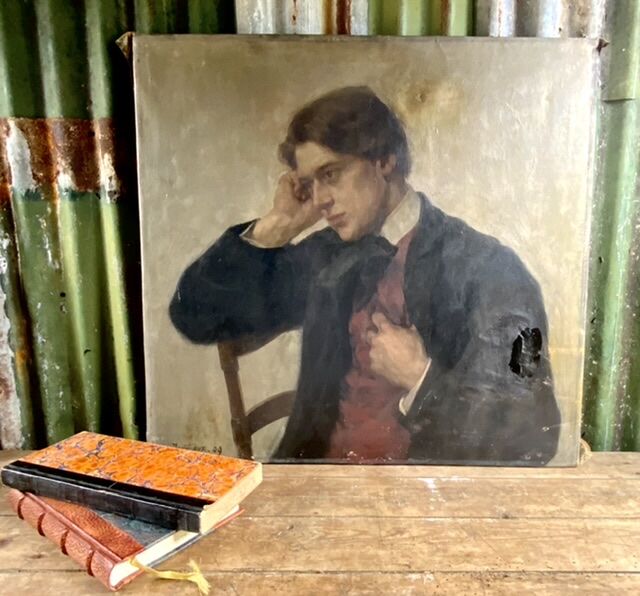 PRICE: SOLD
PORTRAIT OF A PENSIVE YOUNG MAN
Early 20th Century French oil on canvas of a pensive young man reminiscent of Oscar Wilde… or even Duncan Grant.
Signed lower left hand corner A. Jonniaux and dated 1909.
The canvas has been restretched onto a slightly smaller stretcher.
A wear hole in the centre behind his head, badly disguised. Another patch in the black jacket, again badly retouched, but certainly a very worthy contender for restoration, or enjoy this great moody painting as it stands with all of its age warts!
Height 67cm. Width 70cm