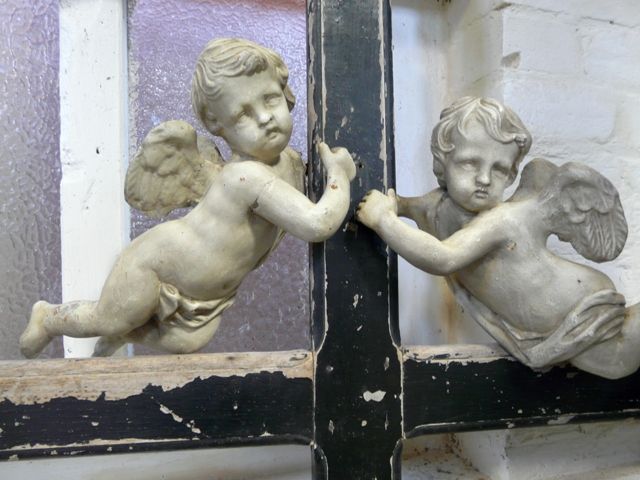 PRICE: £480
19th C FRENCH OAK CROSS
Unusual 19th Century painted oak church cross bearing 2 plaster angels as they would have appeared in a church representation of the 15 stations of Christ on his journey to the site of his execution.
There were 30 angels in total, 2 for each cross, and we purchased 8. They had been salvaged from a church in France and dismantled from their original crosses sadly.
This cross though of the period is not the original one and 2 of the angels have been re mounted as they would be have been on their original cross, by means of their existing metal brackets to the back of the cross.
The beautiful French cross we managed to source is 163cm tall and 107.5cm wide.
The angel on the right is approximately 39cm long.