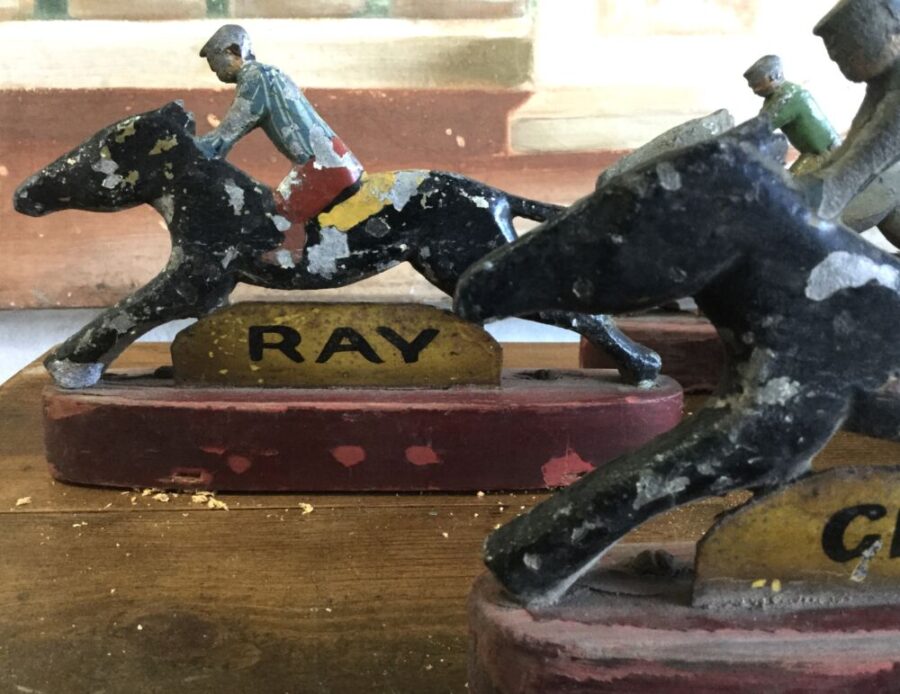 PRICE: SOLD
THE DERBY
A very rare set of 12 horses & jockeys from an early 20th Century fairground rollerball Derby game, the cast lead or metal hand painted with the jockeys' names of the time, all circa 1920.
All have retained their original painted wooden bases and fixing screws, the Beary horse having lost half its base.
All in good play worn condition and complete, except for a missing tail and missing head on Mr Fox.
An exceptional set of good size: 20cm in length and 14cm tall.