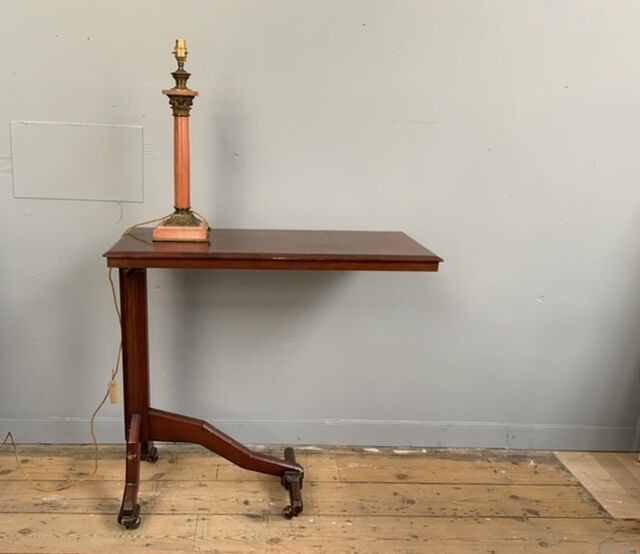 PRICE: £750
UNUSUAL CAMPAIGN TABLE
A very unusual 19th Century mahogany campaign reading stand, with height adjustable top and ratcheted slope, the whole on brass castors.
In good overall condition, some scuffs and minor knocks consistent with age and use.
The retaining bar on the slope is missing.
Impressed Army & Navy, and the name of the owner Sir Guy Campell.
Major-General Sir Guy Campbell, 1st Baronet, CB (22 January 1786 – 26 January 1849), was a British Army officer, the eldest son of Lieutenant-General Colin Campbell and his wife Mary, daughter of Guy Johnson (or Johnstone). His branch of the Campbell baronets is referred to as St Cross Mede.
He had 4 sons, all army men, and one of them must have owned this table, circa 1870's
Width 83.5cm. Depth 38cm. Height 79cm adjustable