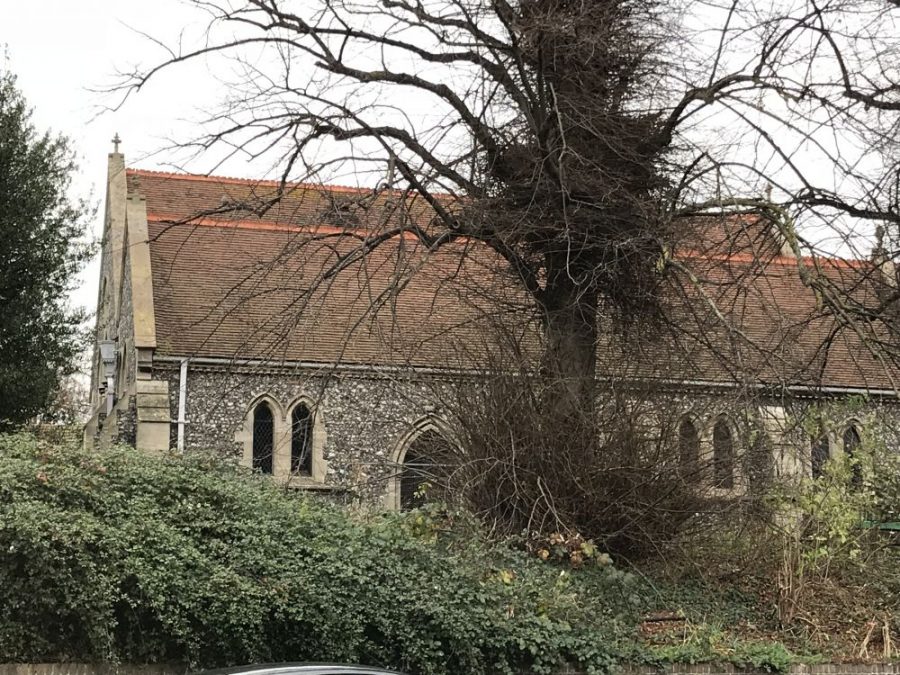 Purchasing a church isn't for the faint hearted! The purchase itself can present unexpected hurdles, such as restrictive covenants buried in early title deeds going back to when the church was first sold to private owwnership.
St John the Evangelist was no exception, hence the delays in our purchasing our dream home.
Since winning it at auction back in August, we have been fighting for the variation of a dreaded covenant which forbids residential use. No wonder this amazing building has been empty for some 15 years, standing in loneliness and decay on the left bank of the creek.
We are now approaching Christmas, and despite the fact that things are moving along in the right direction – the church estate commissioners have finally confirmed in writing that they will vary the covenant to allow for residential use – we have yet another hurdle to face before we can finally call it ours.
The Estate commissioners "are willing to consider a deed of variation subject to the payment of a consideration". To find out how much they expect as a 'consideration' we needed to have a meeting with their representative, and a member of the Canterbury Diocese…
This was duly implemented last week, and the meeting was on site. However, the sum involved was not revealed, and will not be revealed until their own appointed local surveyor visits the site himself and values it as a residential property according to the plans that will eventually be submitted to the council.
The purchase price + conversion costs will then be offset against this valuation, and a substantial percentage of the difference between the two figures will determine the amount of the consideration, somewhere between 30/50%.
So until the surveyor gets his act together (if he hasn't taken a 3 week break over the Christmas period!) we wait, and wait…